POPNAT
2022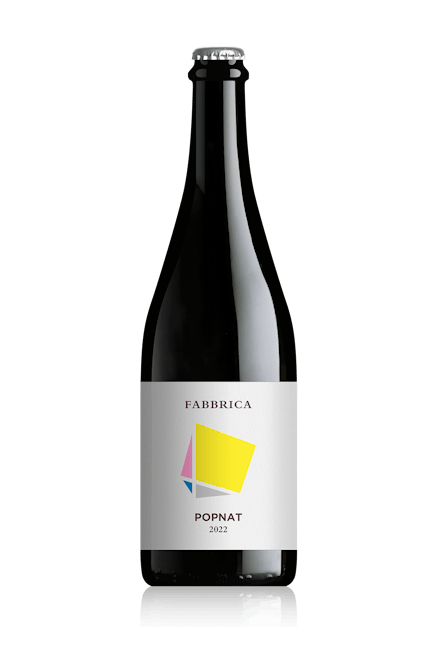 Refinement
Whole bunch pressing, spontaneous fermentation in stainless steel tanks. Bottled with approx. 20g/L of sugar to continue the fermentation naturally in bottle. Not disgorged. No added sulphites.
Misure
Standard 0,75 lt with crown cap
Tasting note
The new Spumante Fabbrica sparkling wine, or better the PetNat, is part of the Prototipo experimentation range.
The Prototipo gives us the opportunity to try new things in the winery; to experiment, to innovate what does not distract from the current established range of wines.
This PetNat is a natural sparkling wine, with a fermentation that begins in the vat and ends in the bottle. It is not disgorged and therefore yeasts and wine remain together, giving this wine its unique character.
With its pink color, it already shows an idea of what to expect in mouth: fresh cherry and raspberry fruit; light, fun, bubbly and very drinkable.
Pop!